Hayes & Jarvis case study.
Our Hayes & Jarvis case study demonstrates how we used a digitally-led, integrated approach to drive awareness and sales.
The challenge
Hayes & Jarvis asked us to develop an integrated campaign to create awareness and drive consideration of their standalone New York city breaks.
The insight
The modern traveller is looking for experiences, something different, something they haven't done before.
The solution
We knew that most consumers go to New York to shop, this was something we couldn't ignore. So based on our key insight we decided to facilitate a unique experience by creating bespoke shopping routes as the digital interaction at heart of our campaign.
What we did
Handpicked experts across the obvious and not so obvious highlights of New York.
A mobile app featuring the routes, such as "Vintage New York" and "Classic department stores", delivered through a map based interface. Routes were heavily adaptive with user defined start and end points to fit in with their itinerary. This was important because we wanted the user to feel it was bespoke. Data was available in offline mode to save on roaming charges when wifi wasn't available.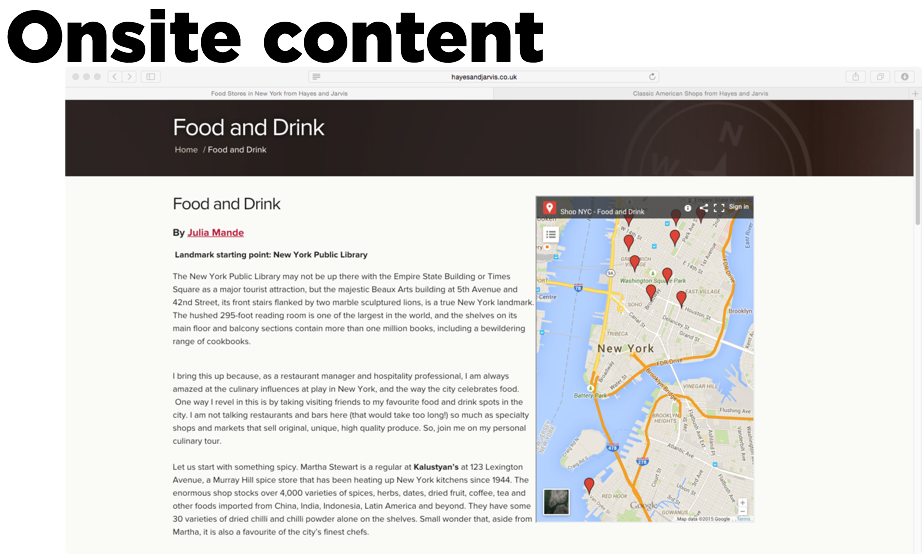 Onsite content told the story of each route and the experts backgrounds. This was important as we wanted users to feel the experience was authentic a key Hayes & Jarvis brand value.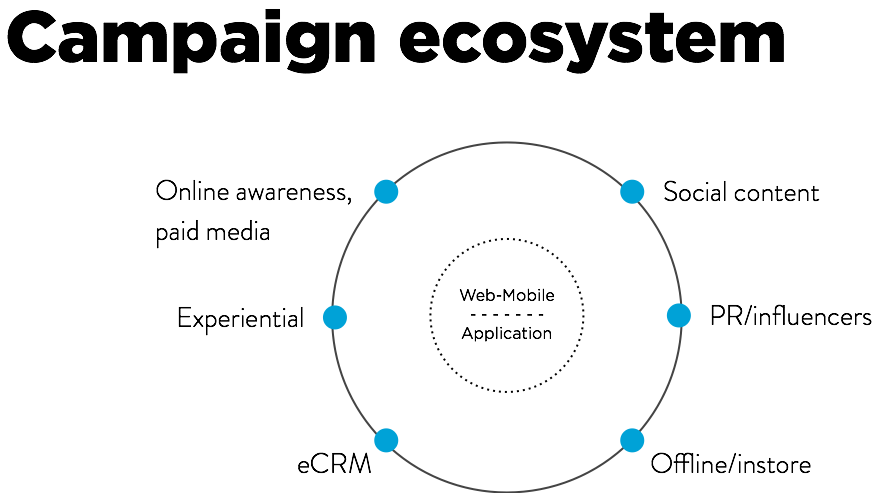 We defined and activated communications across multiple channels to drive awareness of Hayes & Jarvis as a provider of city-breaks to New York.
Results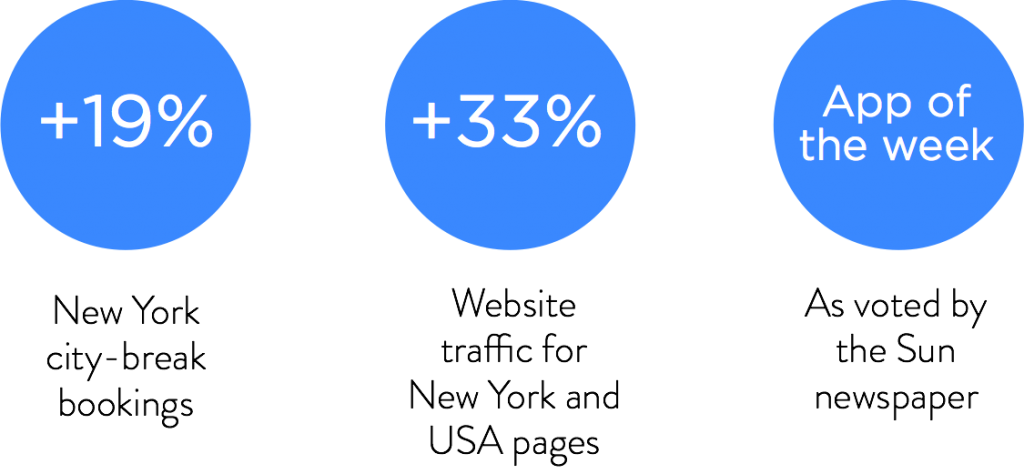 In the client's words
"DVO helped us to raise awareness of New York as a standalone destination. The campaign was very successful with some great media coverage but more importantly some great sales."