IG case study
Our IG case study demonstrates how the most simple of ideas often yields the best results.
The challenge
IG, the market leading CFD (contract for difference) and financial spread betting organisation, asked us to create awareness and drive sign-ups of their new share trading product across UK and Australian markets.
The insight
We undertook a detailed research project to build a picture of early adopters of share trading services in the territories we were targeting. We identified an audience of middle-aged men with a passion for sport. The sport that unified the territories was cricket.
The solution
Taking our key insight we collaborated with IG's in-house analysts to research relevant stock market fluctuations. What we uncovered was startling and surprising in equal measure.
"An Ashes series victory doesn't only boost consumer confidence in the winning country, it also has a measurable positive effect on the winner's stock market with an average rise of 10 per cent in the six months after victory."
What we did
Building on the insight we discovered we created a story as the basis of our campaign, highlighting IG's understanding of the stock market and their share trading service. We created simple data assets to work alongside the story, published the story on the IG website, promoted socially and then contacted UK and Australian press outlets and influencers to amplify the stories reach.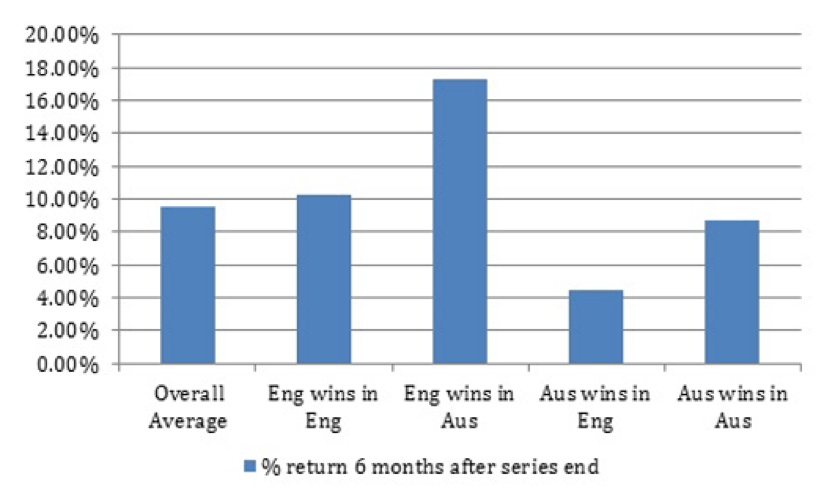 Results
International press coverage gave us reach amongst the target audience and worked to drive traffic to the IG website.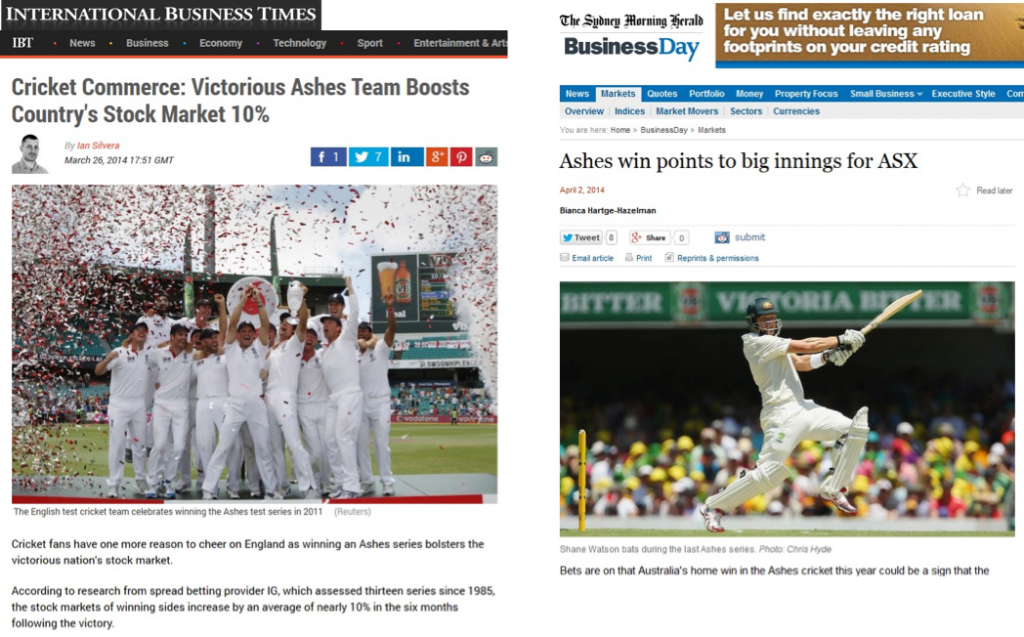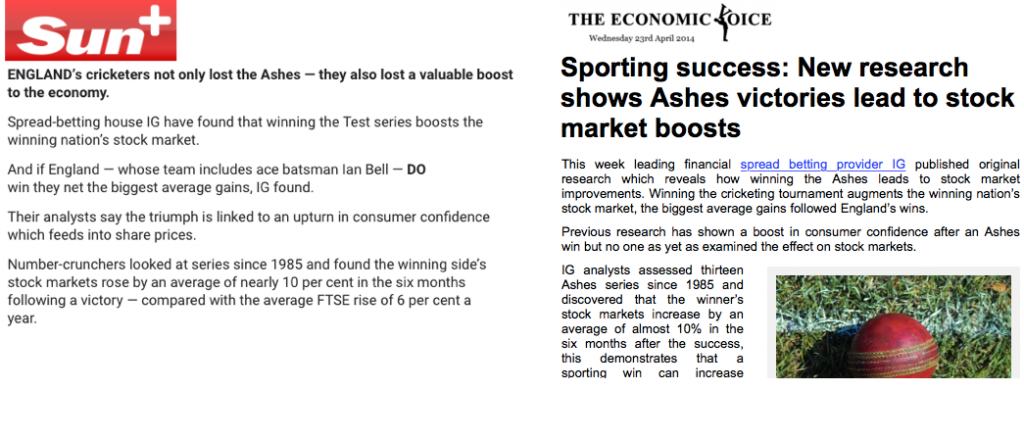 In the clients words
"What impressed us about DVO was their focus on the goals of the campaign, they kept it really simple and it worked really well."
Head of content, IG.